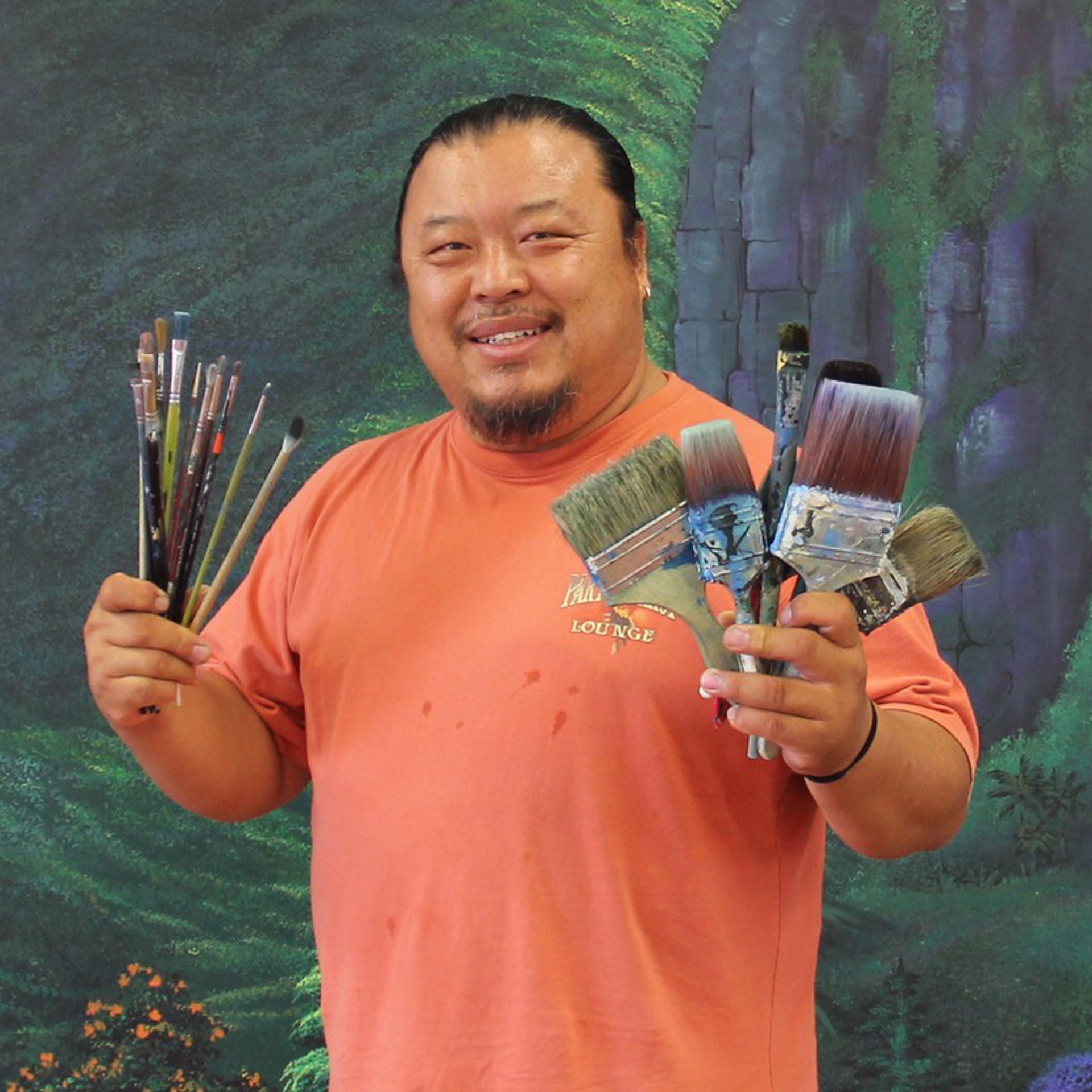 Kimo has lived in Hawaii most of his life and quickly adopted the Aloha spirit with his friendly and easy going mannerisms. His love of the ocean and concern for the environment help make his artwork contribute to the awareness of his great gift in nature.
Kimo's work captures all the mystic and magic of the marine animals so near our Hawaii shorelines. Inspired by the beauty of the islands, his paintings are bright and full of color. His favorite works are energized by his own experiences in diving and contain themes of ocean and marine life.
Kimo paints with vivid hues and coloration natural only to Hawaii and his work achieves both a realism and lively quality. It is through his eyes that the viewer is taken beneath the surface and can appreciate and understand not only the beauty, but the personality differences of each dolphin or whale that he captures on canvas.
"Nothing gives me more pleasure than sharing the water with the ocean animals in Hawaii. It is this environment that I can understand and appreciate the nature of life. Later, I recapture a special moment on canvas and my artwork reflects this happy, peaceful and fulfilling time of love for others to enjoy."
Read More