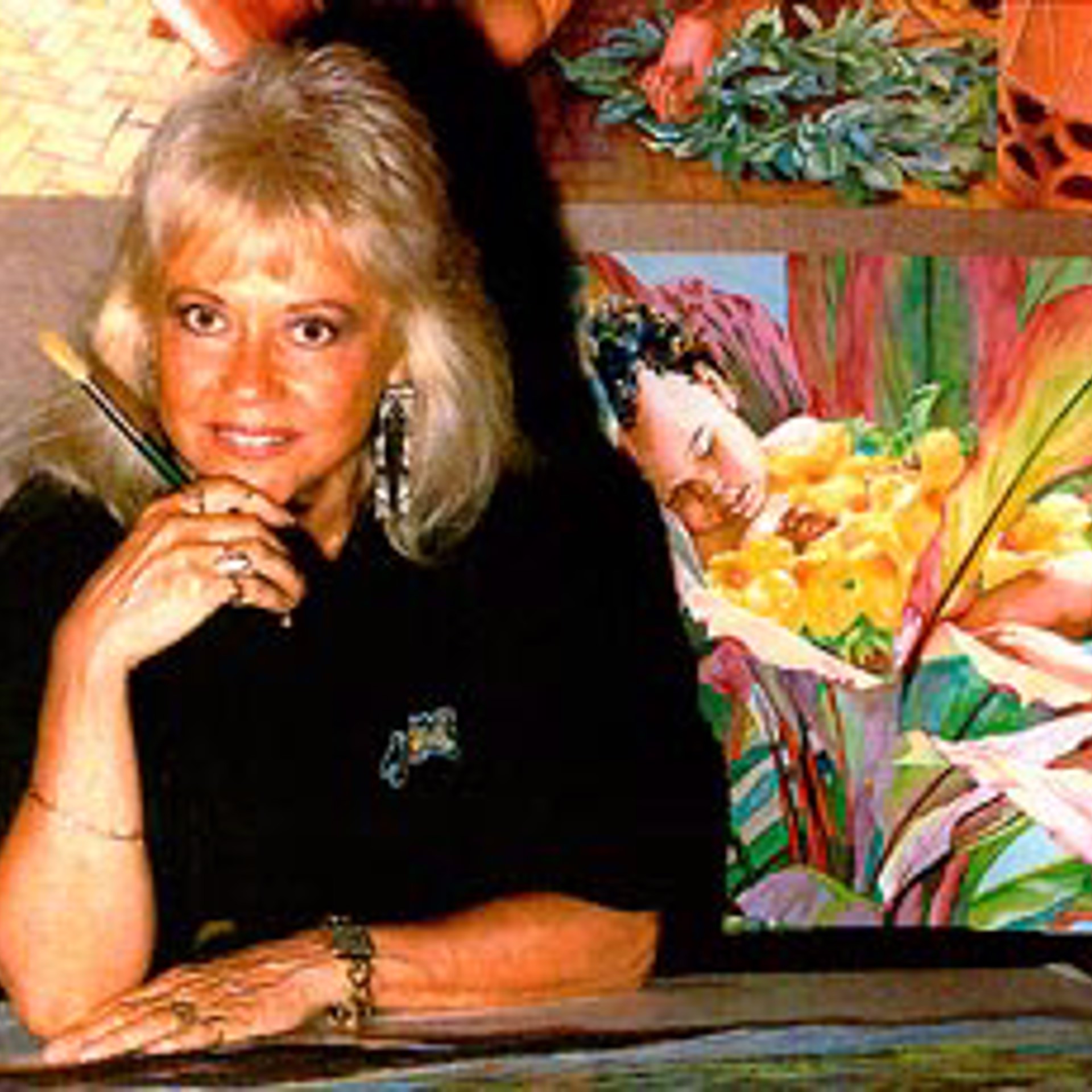 Janet Stewart was born Janet Claire Siberz in America's heartland, Des Moines, Iowa. She was to see the Pacific Ocean for the first time from the Palisades in Santa Monica, CA at the age of twelve. She knew she would never live far from it again.
"My mother says I started drawing as soon as I could hold a pencil, and she felt my early attempts showed talent. I grew up knowing I should be an artist"
After high school, her mother, Bert, saw to it that she was registered as an art major at Immaculate Heart College in Hollywood. "Working with live models, I refined my drawing skills on my favorite subject, people." During this period, Janet went from line drawing in pencil or ink with little shading or modeling, to colorful Impressionist-style oils. She also found a compatible artist to study with, Corinne West Hartley. "Corinne taught me the use of clear, vibrant color and the handling of light, which have become a benchmark of my work."
Janet had her first one-woman show in 1978 in Pasadena, CA. She began accumulating ribbons and medals from juried shows. She says her works were most influenced by Corinne Hartley and by the Impressionists: "Degas for his draftsmanship and anatomy, Gauguin for color and atmosphere, and Sorolla for the handling of light."
Subsequently, her work was shown in many local southern California galleries. Her big break came in 1985 when she was discovered as an artist in Hawaii. Since then, she divided her time between the islands and southern California. She has become well known in Hawaii for her sensitive portrayal of their people, their culture, and their homeland.
Janet paints people in her own style that has been called "enhanced realism". Her style is not surreal or super-real, but "realism as translated by my vision." The accuracy of her draftsmanship, coupled with her attention to detail, create a vision exclusive to her art.
Stewart worked mostly in watercolor, using the best paints available from various makers. Her paper of choice is Fabriano Esportazione, which is handmade with the finest 100% cotton in Fabriano, Italy, the birthplace of papermaking in Europe. The ambiance she puts into her Hawaiian paintings has carried over to other areas of the world. Her sensitivity is apparent in her portrayals of life everywhere. Her people are alive, their hopes and dreams shine though the painted images. "It is with deep gratitude that I have responded to the reception the Hawaiian Islanders have given me," says Stewart. "Through their inspiration, I am able to continue to work at achieving my dream."
Stewart's legacy lives on as one of the most well-respected watercolor artists in recent history.
Read More