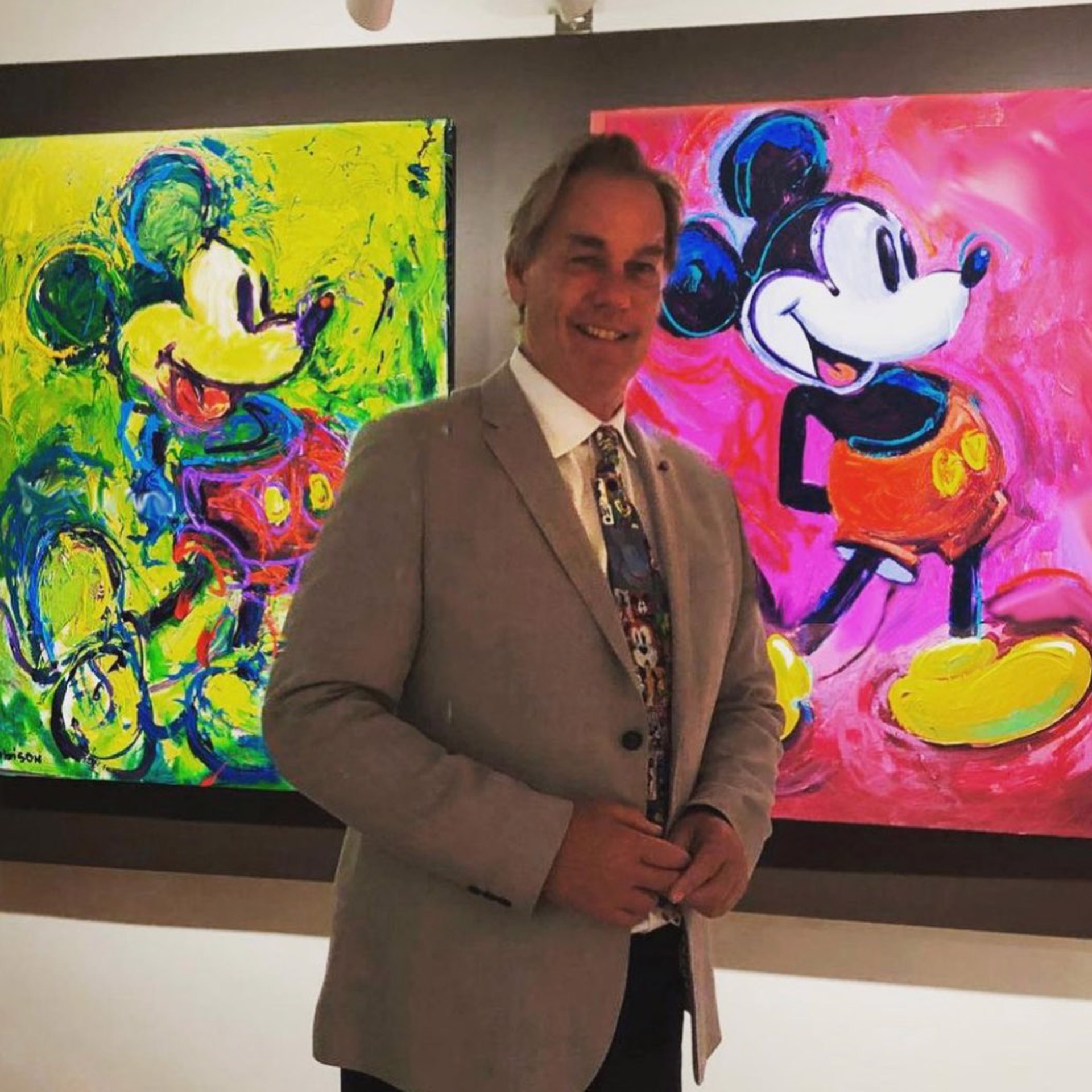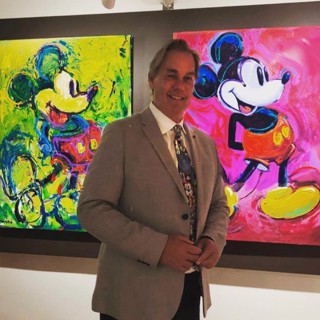 Upon graduating with honors from the Art Center College of Design, Eric Robison began his career as an artist when he was hired by Walt Disney Imagineering. As a concept designer, he worked on projects associated with Disneyland Resort Paris, Disneyland Resort Tokyo, Walt Disney World Resort, and of course, Disneyland Resort California.
His unique paintings of the classic Disney characters were discovered by Imagineering President, Marty Sklar, and the rest as they say is history. Since then, he has become a best-selling artist in Disney's theme parks, galleries, and stores. Some highlights of his Disney pieces include the 30th Anniversary of the Haunted Mansion, Disney Decades for Disneyland's 50th Anniversary, The Pirates of the Caribbean, The Matterhorn painting [tribute to Herbie Ryman], and The original Twilight Zone Tower of Terror.
In 2001, Eric was commissioned by Disneyland to create 100 Mickey Mouse portraits for Disneyland's 100th birthday of Walt. This exhibit opened in 2002 and sold out in 3 weeks. Following up on the 100 Mickeys' success was his interpretations of 50 Donald Ducks for the grand opening of the New York Disney store on 5th Avenue. Eric's latest Disney project has been the 5th Anniversary painting for the Disney Aulani Resort in Hawaii.
Eric's paintings is "a Hybrid between animation and fine art. It is not one or the other, he somehow makes it work.". "I still get excited that my crazy, loose expressions that I created in my studio alone, go out to the World and make people smile. .... and I want the world to remember me as an artist that gave the World all the colors and emotions and energy that I could."
His fine art expressionistic pieces have found international attention in France, Asia, Indonesia, Germany, England as well as in many homes in the US.
Island Art Galleries is proud to represent Eric Robison in the US.
Read More