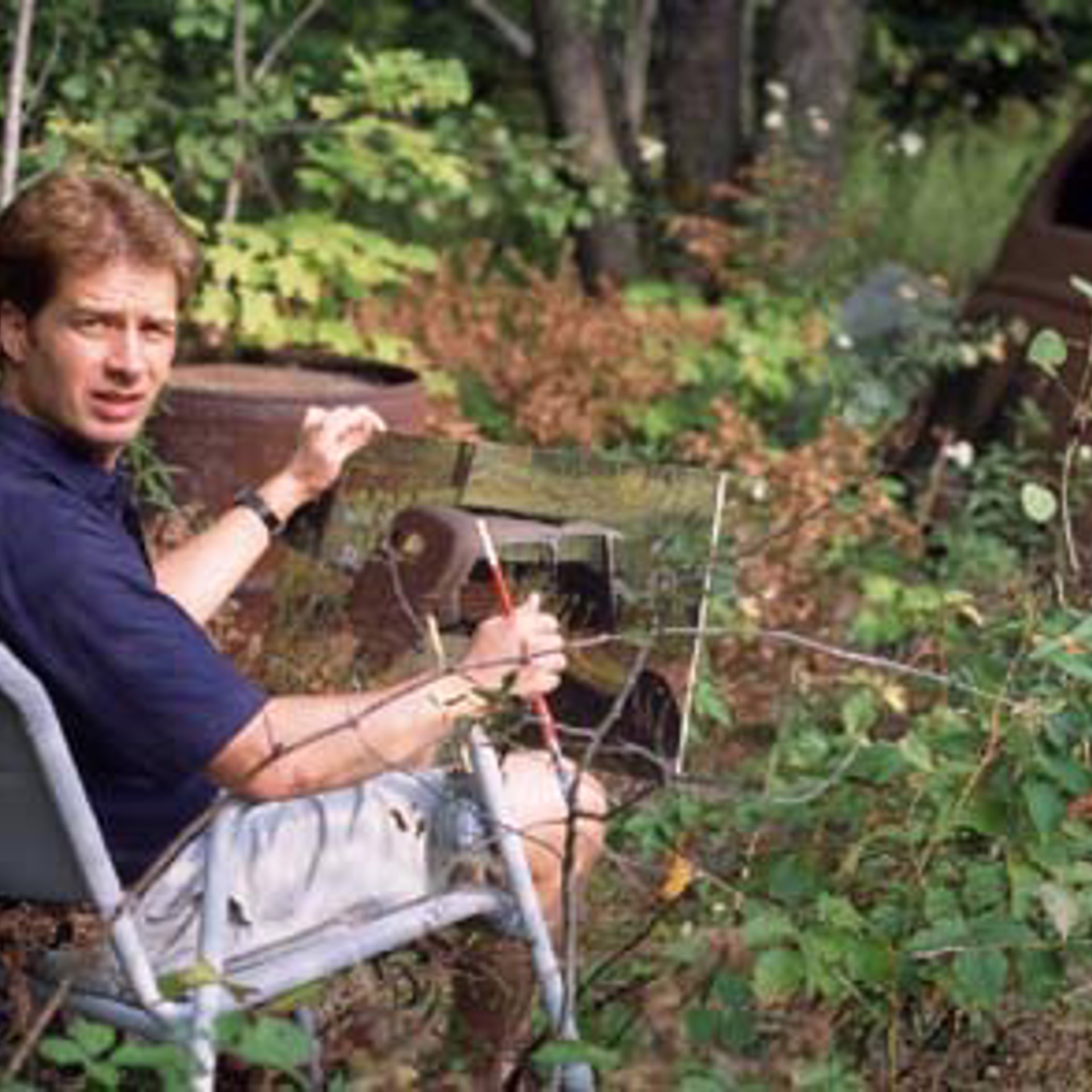 Liam Murphy was born in Toronto, Ontario in 1964 and is an Irish and a Canadian citizen. He studied art at Trinity College School in Port Hope, Ontario under the tutelage of David Blackwood, graduating in 1983. He completed a four year Diploma at the Ontario College of Art and then went on to Laval University, Québec, Québec, Canada where he graduated with a Visual Arts degree in 1990. He completed his Teacher education at Daemen College in Amherst, New York and also studied at the University of Toronto; he completed his Principal Qualifications via the Ontario Principals' Council in Toronto.

Liam has exhibited internationally and his hyper-realistic and abstract styles have garnered a lot of attention from around the world. His painting "Yesteryear's Rose" represented Canada in the Millennium Winsor & Newton International art exhibition held in London, Stockholm and at the United Nations in New York, USA. His Royal Highness Prince Charles judged and helped select with four other judges his painting "Yesteryear's Rose" at his residence in St. James Palace to represent Canada in the Winsor & Newton International Art Exhibition held in London Mall Galleries, Stockholm and at the United Nations in New York.
Kofi Annan, Secretary-General, United Nations, commented: "The exhibition is an excellent example of how the universal language of art can bring nations together and promotes greater understanding between peoples and cultures."
In 1999 his painting "Alert Chipmunk" was selected for the cover of the 1999 Ontario Federation of Anglers and Hunters Calendar. He exhibited at the 86th Annual Exhibition at The National Arts Club, New York, and is proud to be an associate member of the Allied Artists of America, Inc. Liam was pleased to have his painting "Rustic Relic" critiqued by Gil Delinger in the November 2000 issue of The Artist's Magazine. Gil Dellinger is a professor of art at the University of the Pacific in Stockton, California and is a signature member of the California Art Club and the Pastel Society of America.
Liam was inspired in his formative years by the varied works of John Constable, David Blackwood, Georgia O'Keefe, Claude Monet, Jackson Pollock, Mark Rothko, Vincent Van Gogh and Pablo Picasso and still is. Liam stated: "Many of my landscape and floral paintings focus on interesting images noted in Hawaii, Europe and all over North America. I search for a natural rhythm in the composition of my paintings. Presently, I am creating abstract representations of stars, planets, galaxies of a possible alternate universe as I investigate our infinite Cosmos. I live to create and paint."
Read More